Considering Atlanta's scorching luxury housing market, there's no better time than the present to list your home for sale. This is even more true if you're thinking of selling property in the city's vaunted Buckhead neighborhood.
As the area is always a popular market for first-time buyers, seasoned homeowners, and long-term investors, many would assume that selling in Buckhead is a relatively simple task; however, it is more complicated than it seems at the onset.
While it's true that listing a high-end home in Buckhead will earn its fair share of attention, selling a home is no small undertaking. It can be rare to find an ordinary home seller with the time, energy, or knowledge to thoroughly prep and market a property and earn top dollar on the sale.
Luckily, experienced Buckhead real estate agents are there every step of the way. As a professional with your best interests in mind, the right agent can turn a complex transaction into something far more straightforward. Even better, they relieve much of the stress that comes with the life-altering experience of selling your home. Let's explore some key reasons why you should work with an experienced agent when selling Buckhead real estate.
Real-world experience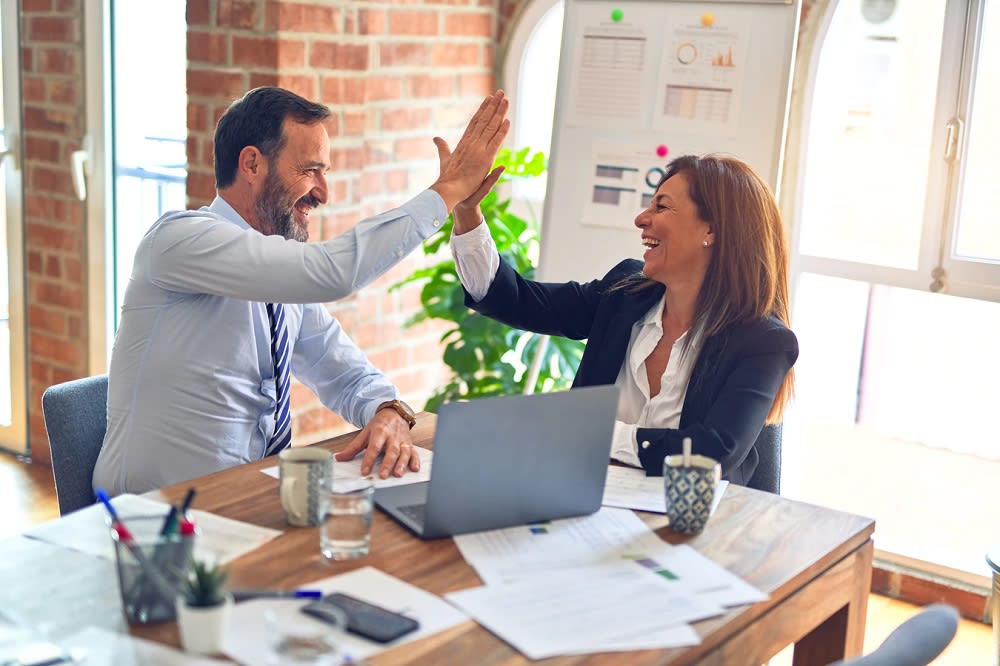 A real estate agent's most important attribute is experience. While your Buckhead home sale might be unique to you, it's not necessarily the same for your agent. Their knowledge is culled from years of transactions, so they know what it takes to successfully navigate the sometimes prolonged and unpredictable process of selling luxury real estate.
Pulling from prior experiences, a seasoned agent will have a better idea of what it takes to market and sell your home. They also have a keen sense of where problems may arise or what delays may occur. Their input ensures you're better prepared for the ups and downs that come with selling your property.
One specific area where their expertise plays an even more prominent role is when pricing your home. Previous transactions, coupled with staying up to date on market trends and conditions, translate to a deep understanding of how to draw in buyers. In addition, an agent's access to a trove of data points —- like historical sales information, current comps and listings, reporting on both sub- and primary market conditions — further informs their pricing recommendations.
If you price your home too high in Buckhead, you'll drive buyers away. Pricing too low will leave your home at risk of missing out on a substantial amount of money. A trusted agent will help you avoid both scenarios. Their pricing strategy, as well as their guidance, input, and patience in helping you navigate the deal, comes from a place of knowledge, experience, and a desire to properly represent clients.
A time-saving proposition
One of the more misunderstood aspects of selling a home is the time it takes to do so. In markets where demand is unusually high, and homes get snatched up when they hit the market, the process — from pre-listing plans to closing the sale — can still take two to four months, meaning that it could take up to one-third of the year to sell a home. Depending on the up-front prep your home requires or unforeseen closing delays on the backend of the transaction, the process could be even longer.
This commitment raises an important question: how much time do you actually have to devote to the endeavor? If you're like most people, the answer is not enough. Let's take a look at a brief checklist of necessary items to list and sell your home successfully:
Compile and organize presale documents, including:

Original purchase contract
Property survey
Certificate of occupancy
Code compliance information
Tax records
Preliminary title report
Seller's net sheet
HOA documents, including covenants and agreements
Mortgage statement
Maintenance records
Mandatory disclosures
Warranties or receipts
Certificate of occupancy
Floor plan or blueprints for the home

Schedule a pre-listing inspection
Hire contractors for presale tasks like:

Minor or major repairs
Interior or exterior painting
Updating the home's interior aesthetics
Sprucing up the exterior curb appeal

Prepare the property to list by:

Cleaning
Decluttering
Depersonalizing

Employ the following specialists for the home's in-person and online marketing:

Professional stager
Professional photographer
Web developer or marketing agency

Research comparables and past sales
Determine your home's place within the market
Price the home accordingly
Host an open house
Coordinating and schedule individual home tours for prospective buyers
Accept, review, and vet offers
Participate in negotiations
Coordinate or be present for assessment, inspection, and appraisal
Execute the contractual paperwork required by the seller involved on the seller's end of a home negotiation, including:

Purchase agreements
Disclosures
Addendums
Settlement statements
Tax statements
Deed
Don't forget: there's still much more to the journey that involves your need to relocate and secure new housing. Although certain aspects of the sale process do fall to the seller — like cleaning and decluttering, providing some documentation, and reviewing offers — much of the above tasklist is coordinated by the listing agent.
All of these tasks are where an agent earns a large portion of their commission. Time is a valuable resource, so you'll want to decide if it is worth using yours when you can just as easily engage a Buckhead real estate professional to help with the heavy (and time-consuming) lifting.
A better marketing strategy
A seasoned Buckhead real estate agent's primary job is to sell your home for as much money as possible. The best agents regularly succeed through a superior marketing strategy and an extensive network of contacts. When it comes to Buckhead, every home and every neighborhood is highly unique. It's one of the central themes that make the area such a sought-after place to live.
A savvy real estate agent knows how to tap into that singular narrative for each home. Especially with Buckhead's more upscale luxury homes, the agent can pinpoint a property's specific charm and appeal and match it to the right type of buyer.
Circling back to time as a resource, properly marketing a home to a discerning audience is a full-time job in its own right. Experienced agents are well-versed in how to position homes to affect a positive response from the target audience. Whether it's online with the MLS or other listing services, through social media, or more traditional methods such as open houses and print media, their marketing approach is about creating visibility. A Buckhead agent is truly well-versed in how to craft the right amount of
exposure for your home
.
Additionally, the more experience an agent has, the deeper their network of industry contacts and professionals runs. Need a top-flight photographer to produce spectacular images of your home? Or a popular videographer to give movement to your online listings? Perhaps it's a well-regarded stager whose schedule would otherwise be unavailable to you. These are the people your agent can call upon at a moment's notice to give your home the presence it deserves both online and in person.
Beyond marketing, the agent's contact list includes other real estate agents. More critically, buyer agents. Veteran real estate professionals are plugged into their industry. They know which agents have buyers looking for a specific type of home in a particular part of Buckhead. They can make the connection and bring the buyers most likely to make an offer right to your front door.
By partnering with a licensed realtor, their marketing expertise and roster of contacts are at your disposal. These resources all provide invaluable support that makes selling your home far more convenient and much more lucrative.
Your best interests represented
We could also label this section the intangibles. Beyond the knowledge and expertise, the time-saving efforts, and marketing prowess, an experienced agent is a partner and a true advocate throughout your sales journey, as your agent possesses the know-how to make the most of your Buckhead sale.
They offer insight into the proper prep and positioning of your home to attract the right type of buyer. Then connect you with the best professionals to get the job done. They remove the emotional aspect from price setting, helping to list your home at a number that will generate buyer interest and substantial offers. They assist with navigating those offers, determining the most qualified buyers, offers they may pose a risk and those with the most direct path to a successful sale.
Finally, an experienced agent shines at the negotiating table. Drawing upon years of prior negotiations, your agent will guide you across the finish line. They will advise you when to stand pat or which concessions or counter offers to make for securing a deal you're satisfied with. Their experience and knowledge give you the confidence that you'll land a profitable deal for your Buckhead real estate transaction.
Are you ready to explore the best of Buckhead real estate with an experienced agent? Contact
Kelly Boudreau
today to start your home selling journey. From Chastain Park real estate to Sandy Springs homes for sale, allow Kelly's experience and expertise to be your guide to getting the most from your Buckhead luxury transaction.