Over the past few years, Atlanta, Georgia, has become a hot spot destination for new home buyers. If you are looking to sell your home and earn the most out of your real estate, here are some upgrades you can execute to get the best return on your investment!
Renovate Your Kitchen With the Latest Trends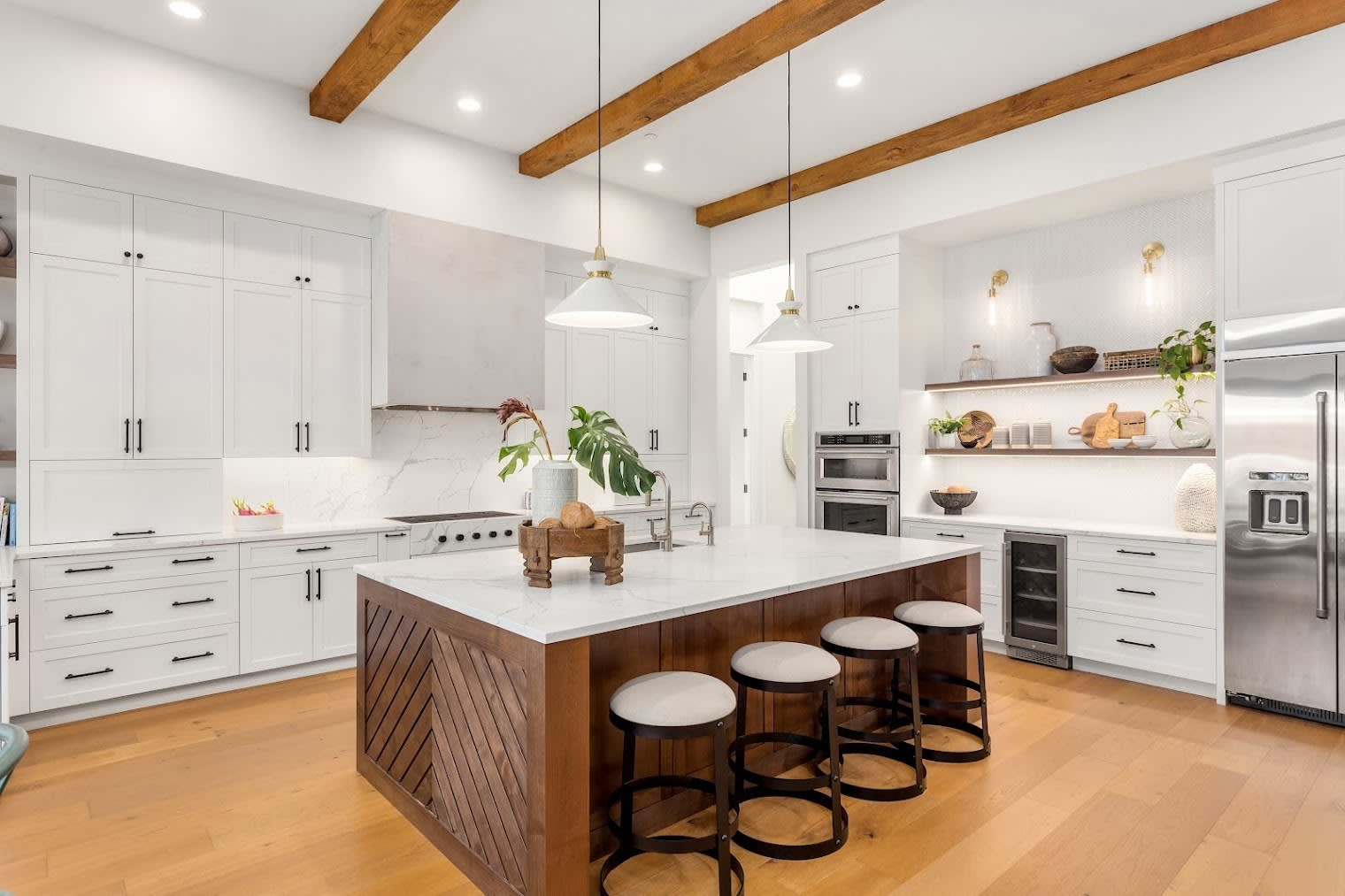 The kitchen is one of the most essential parts of the house for new home buyers. It's the place where they will be preparing all of their food, so it has to look chic and up-to-date. If it has old appliances, outdated counters, floors, or stains and chips, it creates an unappealing appearance. For the buyer, it implies that they will have to invest more money into the home after they have purchased it.
But not to worry! You don't have to pay a fortune to make your kitchen appealing. There are minor updates you can make to make your home more appealing and therefore, worth more money. The main focus is to make everything look as new as possible. Some quick and easy fixes are to fix chips and cracks, redo the backsplash, and repaint the cabinets. If you have more money to spend, replace your stove, oven, refrigerator, and dishwasher. These changes will make your kitchen much more modern and appealing. Invest in a new sink and nozzle, especially if yours has a lot of staining or water buildup. If your counters have knicks and chips, replacing them with especially a marble-looking top will add elegance to your kitchen. Also, pay attention to color - all-white kitchens with pops of color have become very on-trend. If this isn't an option, find other ways to brighten things up, perhaps through the use of lighting, white accessories, or even some fresh flowers. The main idea is to make the space feel crisp and new. Any of these changes will increase your home's worth and make it a property that will catch a potential buyers' eye.
Repaint Interiors and Exteriors
A new coat of paint can work wonders on your home, both on the inside and outside of your house. Time and elements can wreak havoc on a paint job and leave your home looking dull and outdated. Make sure to either do your research or consult with a professional to figure out what color schemes are in style and work best with your home's aesthetic. If you're looking to accomplish a chic aesthetic, consider adding a color wall in some of the rooms. Just avoid using colors that can make the room appear smaller or darker. Don't forget about the molding, either. Having some contrast between the molding and the wall will really make the room pop.
While you should explore different color options to avoid making every room feel the same, you still want there to be a cohesive feel throughout your home. That is also true for the outside walls. You do not want people to feel as if they are in a different house once they have entered a new room. Choose colors that will make your home stand out without diminishing the value.
Increase your curb appeal with landscaping
Landscaping is an excellent way to pull a look together and can be fairly inexpensive, depending on what you choose to do. If you do decide to spend some money on it though, it will likely be well-worth it. The front of your house is the first thing people see, and if you want to entice them to see more, it has to look good at first-appearance.
If you have a lawn, make sure it's in pristine condition, or you can consider installing AstroTurf. AstroTurf is becoming more and more appealing as it does not require upkeep like regular grass does, and it will keep your water bills down. If you'd like to opt for something other than a lawn, you can look into rocks, pebbles, or tanbark. Make sure you incorporate it design-wise in a pleasant and purposeful manner. Adding flowers and shrubs can provide color and levels to the outside of your home.
If you don't already have one, install a nice walkway. If you do have one but it is cracked or rundown, it's in your best interest to install a new one. You can lay bricks or fresh stones, whatever works best with the aesthetic of your home. You can also add lighting on the sides of your walkway to give extra flair and brightness to your home.
Don't forget about your driveway. If the rest of your house looks terrific, but your driveway is cracked, the elegance of the home's exterior is diminished and it can depreciate the value. Consider matching the driveway to the new walkway to create a cohesive feeling.
The backyard is just as important as the front. Update your grass and maybe invest in a garden, which could be simply flowers or something adventurous with herbs or vegetables or stones. If you have a deck, get it re-stained and sealed so that it looks good-as-new. If you have any furniture, make sure it's clean and free of stains, rust, or cobwebs. If you have a pool, make sure it has been thoroughly cleaned and well-kept. All of these things add up and make your property worth that much more.
Repair and Deep Clean
Chips and cracks in the walls, scratches and holes in the floors, and dings in the fixtures are all signs of wear-and-tear that will make a house depreciate in value. Before you begin the selling process, you will need to go through and fix as much as possible.
You can choose to either hire a professional to go through your home to make the repairs or you can purchase an at-home drywall repair kit and handle the repairs yourself. If you have hardwood floors, refinish and wax them. If you have carpets, have them cleaned. Any rugs need to be in new and pristine condition, so get them cleaned or buy new ones. If your doors and cabinet hinges have any squeaks, either replace the hinges or oil them to get rid of the noise.
Perhaps the simplest thing to do is to clean, clean everything! There is nothing more unappealing to prospective buyers than a home that is dirty. It makes it seem old, rundown, and unkempt. This one simple step may very well be the most important.
Become Energy Efficient
Homes that are green and cost-effective will drive up the value because in the long run, you're saving your buyer some money. Their bills will be lower, which will make the extra cost of the house easier to grapple with. You will also be doing a good service for the environment as an added bonus.
While it may seem daunting at first, there are a few easy things that can be done to bring your home up-to-speed. Insulating your water tank, updating your lightbulbs to something more energy-efficient, and installing storm windows are all things that can save big.
If you can afford the more expensive route, solar panels are a massive way to update your home and save on energy. You can add panels to the roof of your home. They will soak up the sun by day and use that energy in the evening to help you save on your electricity bill. You can install solar-paneled lights for your front walkway or in your backyard to keep them lit at night without spending the extra money on installing electrical. Do either or both; your bills will be lower, and the cost of your home will rise.
Transform Your Basement
Basements are not just for storage and shelter anymore. They are now becoming their own livable spaces and many are using them as man/woman caves, offices, workout spaces, an area for their kids to get away, or even a completely separate living area.
Putting in a small kitchen or bathroom or adding carpet and color will make it a place that is warm and inviting. Depending on the layout of your home, you may need to install plumbing, central air, or electricity to complete the job. Most buyers prefer homes with a lot of space, and these steps will allow for you to list your home as having more rooms and square footage, ultimately driving up the cost.
Update Your Bathroom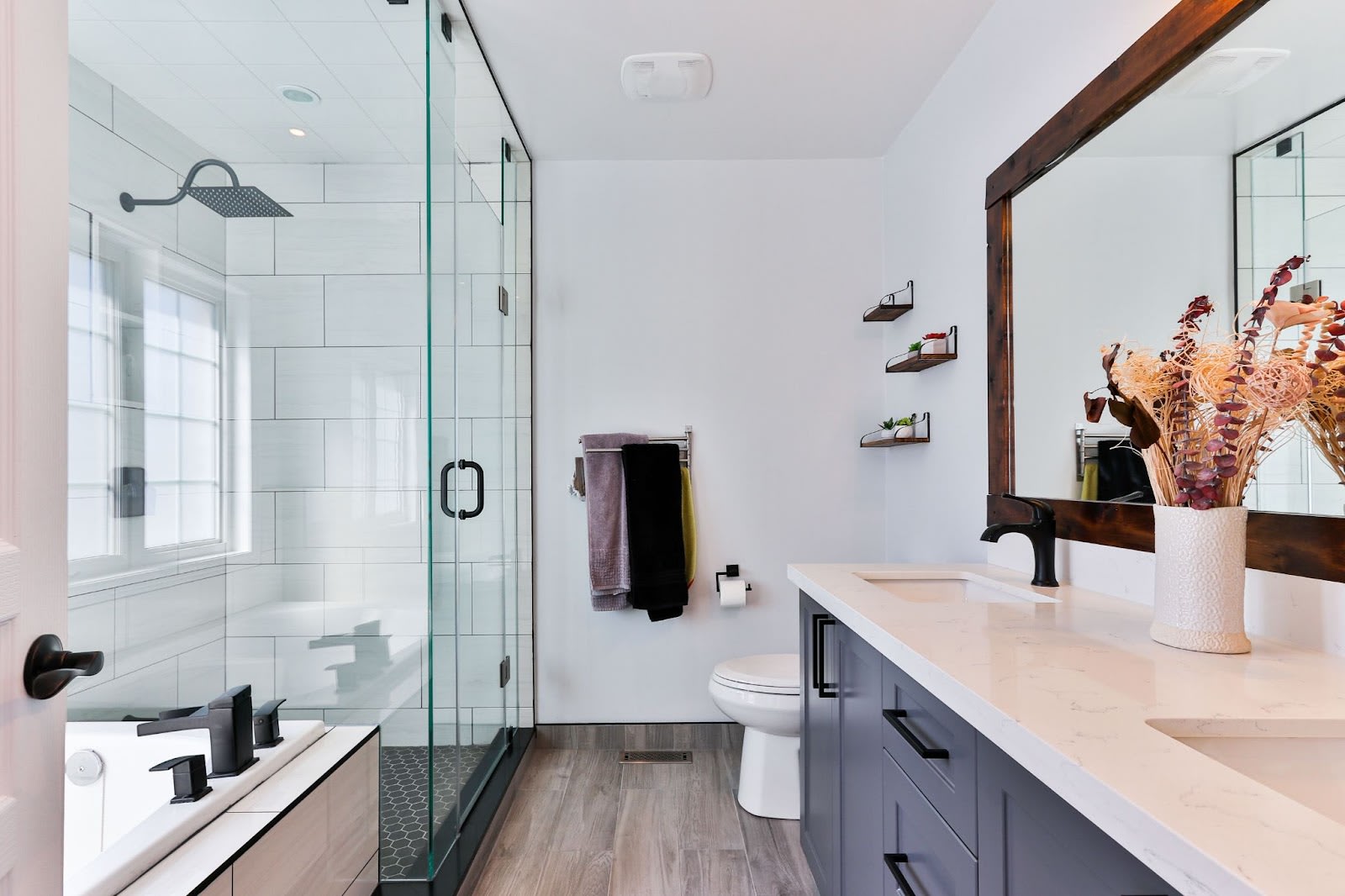 As with the kitchen, the bathroom is another room that potential buyers would like to see updated. Fixtures and older or rundown structures will mean the new owners will need to invest more money after buying. To make your home as turn-key as possible, make sure your sink, tub, shower, and toilet are all up-to-date to make everything as fresh-looking as possible.
Small things like polishing the faucet and nozzles and replacing the toilet seat and shower nozzle raise the value while not breaking the bank. On the more expensive end, redoing or updating your sinks and fixtures or redoing your shower and tub entirely are all extremely beneficial.
A bathroom is a place of relaxation, and it is much easier to relax in one that is clean and updated.
If you are interested in buying Buckhead real estate, contact Kelly Boudreau to set up a consultation and start the process of finding your forever home!