Spread over 286 acres, Chastain Memorial Park is the largest park in Atlanta—and no matter the season—there's always something happening. The park is home to everything from hiking trails to live music to golf. Below are just a few of the favorite outdoor activities at this urban oasis.
1. Cadence Bank Amphitheater
Formerly known as the Chastain Park Amphitheater, this live music venue is an integral part of the park's yearly calendar. Originally opened in 1944, it's been called the oldest outdoor music venue in Atlanta, playing host to a number of legendary artists. Aretha Franklin, Ray Charles, Frank Sinatra, and Bob Dylan have all graced the stage of this storied amphitheater. Between reserved seating and a spacious lawn, the venue has the capacity for nearly 7,000 people. Shows here run from April to October, and more than 200,000 people a year show up for live concerts. You can learn more about the amphitheater calendar and ticketing at the FAQ page of the park's website.
2. Chastain Park Athletic Club
Cool down during the hot summer months by taking a swim at the
Chastain Park Athletic Club
. The club opens its pool during the summer and is free to the public on weekday mornings. The Chastain Park Athletic Club also offers an adult summer league team for anyone looking for a little friendly competition and socializing at casual swim meets.
3. Chastain Horse Park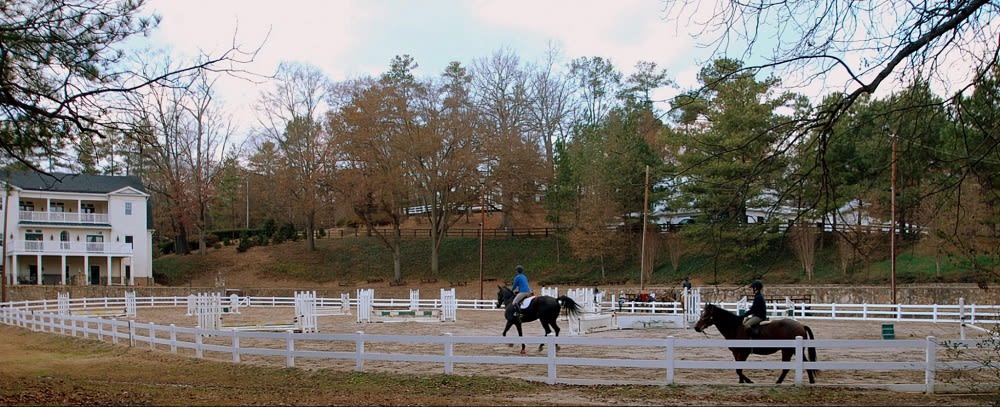 The Chastain Horse Park is a premier, accredited institution by the Professional Association of Therapeutic Horsemanship (PATH). Since first opening in 1999, they offer
therapeutic riding
, which uses equine-assisted activities for the purpose of contributing positively to the cognitive, physical, and social well-being of individuals with disabilities. Chastain Horse Park also offers
professional riding lessons
to riders of all skill sets and abilities. With over 20 school horses and ponies, this horse park has amazing animals for riders of all abilities and personalities.
Boarding
is also an option for those who need a safe, well-kept place to keep their horse.
4. Chastain Park Tennis Center
The new and improved
Chastain Park Tennis Center
is located at the front door of Chastain Park, on the Southeast corner of Power Ferry and West Wieuca. There are nine newly resurfaced courts for daily public use. The center offers equipment sales, locker rooms, restrooms, and a small concession area. Despite being the smallest of Atlanta's tennis centers, it's the second busiest, with approximately 1,000 participants per month.
5. Chastain Arts Center and Gallery
The
Chastain Arts Center and Gallery
is an educational facility offering classes, workshops, and exhibits through an array of creative mediums. Over the past five decades, the art center has helped local artists learn fundamentals while stimulating artists of all ages and skill levels. While offering an array of programs and classes, Chastain Arts Center and Gallery also hosts an annual summer camp, children's birthday parties, and facility rentals. Be sure to attend Chastain Arts Center's
Annual Holiday Show and Sale
and find holiday gifts among the drawings, paintings, jewelry, or pottery that are available and crafted on site. The facility also hosts a great gift shop year-round.
6. Hiking and walking trails
Since its creation in 1994, the PATH Foundation has grown to manage all the area within three miles of the park. Hundreds of people use the trails in Chastain Park every day, which has necessitated the development of an additional walking loop to meet the demands of users.
Chastain Park Trail
, paved by the PATH Foundation, stretches for over three miles. The path offers a number of outdoor activities and is usable year-round. You can find joggers, dog-walkers, cyclists, and skateboarders enjoying the trail every day of the week. Dogs are welcome on the trail but must be kept on a leash at all times.
7. Chastain Park Conservancy
Founded in 2003, the
Chastain Park Conservancy
is a volunteer, not-for-profit organization dedicated to the stewardship of the park. The Conservancy offers a rotating calendar of events that take place throughout the year.
Chastain Classic Auto Show
This summer, the Conservancy hosted its inaugural Chastain Classic Auto Show, a family-friendly event for guests of all ages. Locals can participate in future shows by registering classic cars or their favorite vehicles. Free to the public, guests can cast their vote for the People's Choice Award and be there to cheer on the Best in Show.
Wine Chastain Event
Visitors 21 and up can buy tickets for the
Wine Chastain Event
, hosted in the park every August. This event is an opportunity for friends and families to gather together and support local charities through a silent auction, and enjoy an evening of food, wine, and live music. Keep in mind that spots are limited, so be sure to reserve your tickets in advance.
Chastain 75 Lap Challenge
This annual late September event is a celebration of the park and has been bringing the community together to keep the park clean, safe, and green for 75 years now. The event is designed to engage PATH users with one another and plan yearly efforts to beautify the PATH.
Other activities hosted by the Chastain Park Conservancy include the 2nd Annual Play the Ray Golf Tournament in October and the Holidays Chastain in early December. If you're new to town, these events provide the perfect way for you to get to know your neighbors and meet new friends.
8. North Fulton Golf Course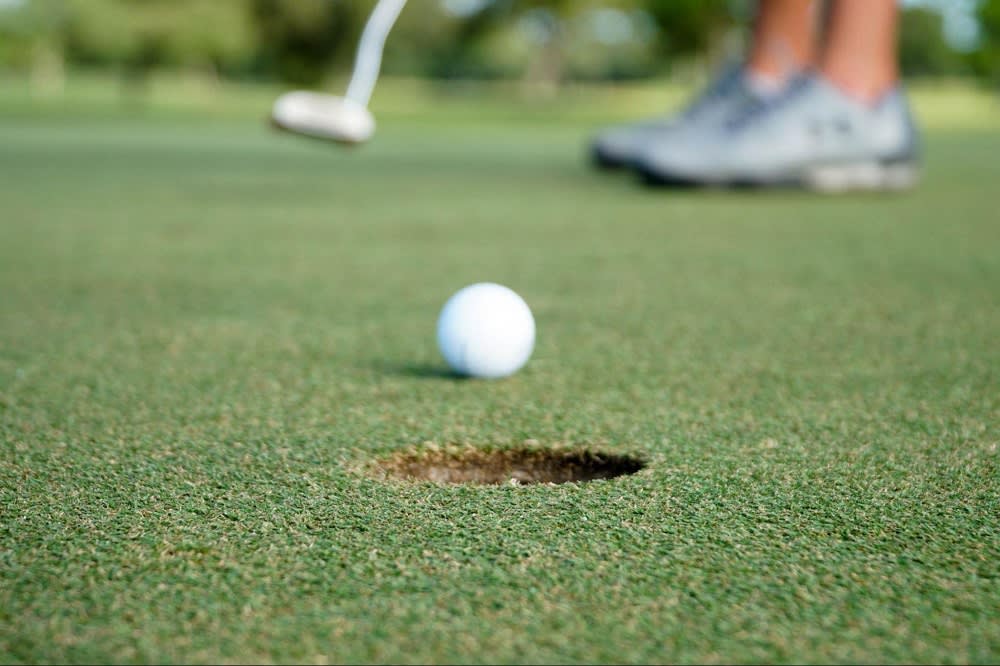 Built in 1937, the
North Fulton Golf Course
is a great local place to book a tee time and improve your swing. This 18-hole course is rated Atlanta's top public course, in part thanks to the scenic view of the Buckhead skyline from its many rolling hills. Open year-round, the golf course offers plenty of challenges for all skill levels. North Fulton Golf Course is also formerly home to a pre-Masters PGA Tournament, as well as the National Public Links Tournament.
Looking at homes for sale near Chastain Park?
If you're shopping for luxury homes in Atlanta's charming Chastain Park neighborhood,
contact Kelly Boudreau
today. Kelly's local expertise, market analysis, and unbeatable customer service will ensure you find exactly what you're looking for in an Atlanta dream home.
*Header photo courtesy of Discover Atlanta