Sandy Springs, Georgia
, is an affluent and thriving city that offers residents an exceptional quality of life. The town is conveniently located just 15 miles north of Atlanta and has a warm, welcoming, and friendly vibe. Sandy Springs is also an amenity-rich city, with excellent parks and recreation areas, vibrant nightlife, fabulous shopping, excellent restaurants, and a growing arts and culture scene. The town also has excellent public and private schools and upscale neighborhoods with resort-style amenities.
If you've been looking at
homes for sale in Sandy Springs, GA
, rest assured that this is a town that people fall in love with. This article will present six wonderful reasons people love living here.
Location
Sandy Springs is located in northwest Georgia, approximately 15 miles north of the city of Atlanta. Its prime location is one of the things that makes Sandy Springs homes for sale so desirable. Commuters and residents that wish to travel to Atlanta for work or to check out the Atlanta amenities, like professional sports events, nightlife, entertainment, shopping, or fantastic dining, have easy access to highways, the
MARTA train
, and buses that will get them to the downtown area in 30 minutes or less. But one thing that makes this town so remarkable is that you don't have to travel to Atlanta for everything.
Sandy Springs has a bustling city center that is the hub of many local, national, and international businesses; plus, there are excellent venues for entertainment, fine dining, and upscale shopping galore. The city center is ideal for home buyers seeking a more urban lifestyle, with fabulous modern condominiums and townhomes.
City Springs
is the primary community gathering place in the heart of downtown, offering shops, restaurants, and entertainment. City Springs is also the location of many annual festivals and events. More suburban areas surround the vibrant city center with fantastic modern neighborhoods, lush parks and green spaces, and access to the Chattahoochee River along the western border.
So, whether you prefer fast-paced urban living or a more laid-back suburban lifestyle, there's a corner of Sandy Springs that you'll love.
Parks and green spaces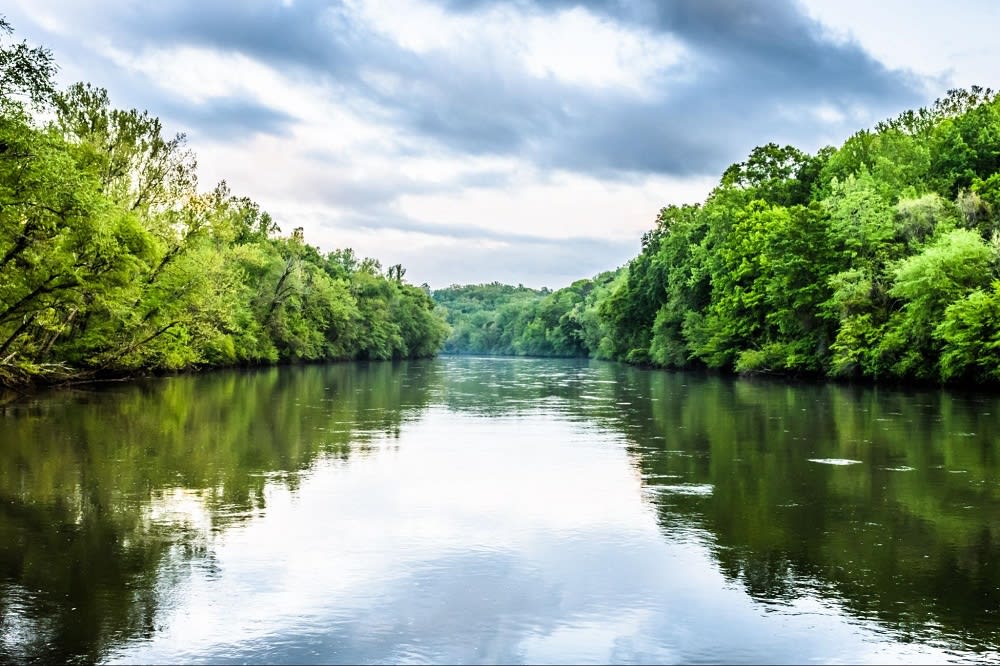 Photo courtesy of Shutterstock
One of the most widely adored aspects of Sandy Springs is the beautiful parts, preserves, and green spaces that are found throughout the town. The people of Sandy Springs enjoy getting out in nature, taking long walks, biking, fishing, boating, picnicking, and enjoying the gorgeous landscapes in this corner of Georgia. The local parks are always buzzing with the sights and sounds of residents enjoying the great outdoors.
Heritage Sandy Springs, the Abernathy Greenway, and the Chattahoochee River National Recreation Area are some of the most popular parks.
Heritage Sandy Springs
is a central meeting place and green space located in the heart of downtown. The area houses a history museum and gardens and is one of the primary locations for events and festivals.
The Abernathy Greenway
is a fantastic place for taking walks, biking, picnicking, and letting the kids enjoy climbing on the playable art.
The Chattahoochee River National Recreation Area
offers facilities for boating, fishing, hiking, kayaking, and paddle boarding, and the park is also dog friendly! These are just a small sample of the many parks which add to the appeal of homes for sale in Sandy Springs, GA.
Nightlife, shopping, and dining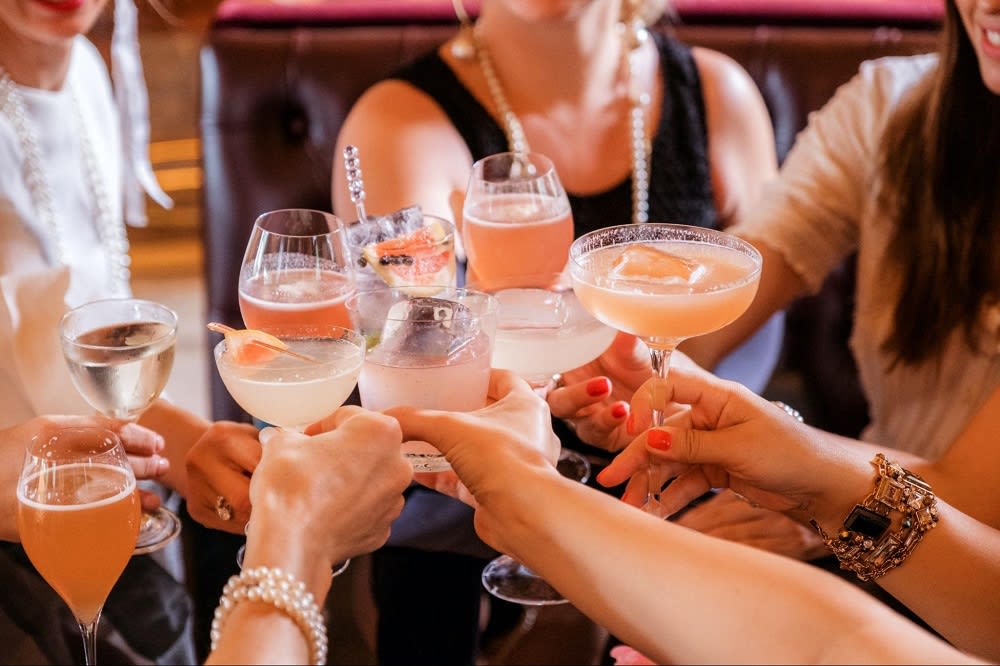 Photo courtesy of Unsplash
Sandy Springs is also a town that offers great nightlife, shopping, and dining. The downtown area may be small, but it's lively, and there are many fantastic bars and clubs that feature live music and dancing.
Battle and Brew
is a unique venue touted as the first-ever bar, restaurant, and gaming center. Popular for cosplay nights and gaming, Battle and Brew is a fun place to hang out, play games, and enjoy drinks with friends. The swanky
Cigar City Club
is a unique and chic cigar bar with excellent music.
The Chapter Room
has a sophisticated speakeasy vibe, offering excellent libations and an upscale bar food menu.
In addition, the downtown area offers fantastic designer and locally-curated boutiques, vintage shops, antique stores, and upscale shopping centers like the
Perimeter Mall
. Sandy Springs also has many exceptional restaurants, so there's no need to travel elsewhere for fine dining.
Fleming's Prime Steakhouse
,
Kaiser's Chophouse
,
McKendrick's Steak House
, and
Rumi's Kitchen
are some of the best restaurants in Sandy Springs. Although the excitement of Atlanta is only a short drive from town, one of the things that people love about Sandy Springs is that the city has everything you may want or need.
Arts and culture
Listings for Sandy Springs homes for sale often mention the town's vibrant and growing arts and culture scene. The phenomenal
Sandy Springs Performing Arts Center
features two theater spaces, the Byers Theater and the Studio Theater, which provide flexibility that maximizes the use of the center for many types of entertainment.
Outside the Performing Arts Center is the
City Green
, an open-air space for live performances, festivals, and other community events like
City Green Live
. Other notable cultural events in Sandy Springs are
The Jewish Film Festival
,
The Lantern Parade
, and
Food that Rocks
. In most suburban towns, residents rely on nearby cities for arts and culture, but not Sandy Springs. The arts and culture scene is a cherished part of living in this fantastic community.
Great schools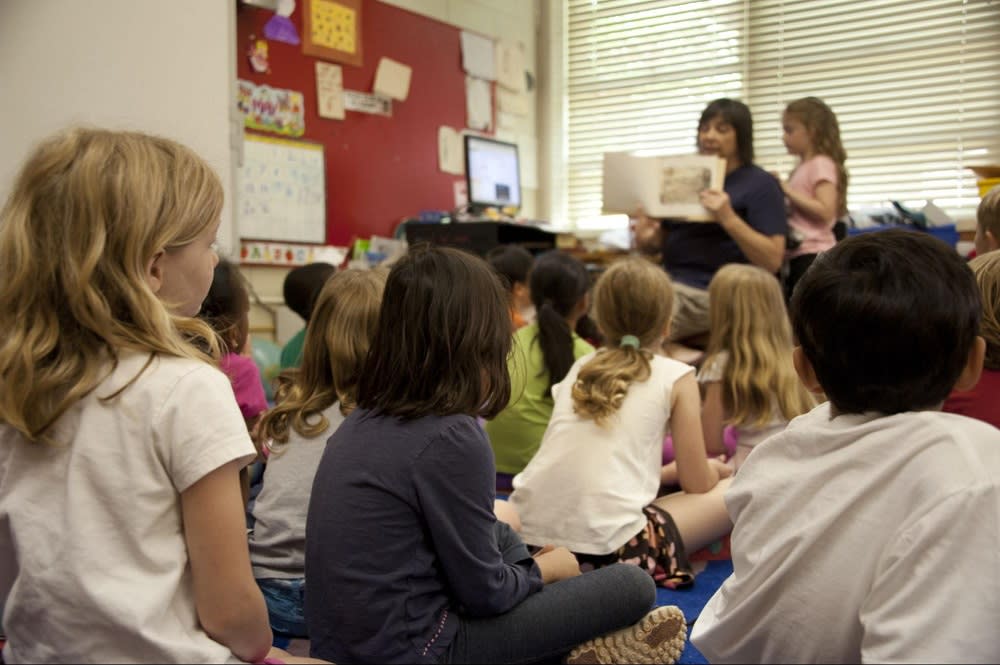 Photo courtesy of Unsplash
Another reason homebuyers gravitate to homes for sale in Sandy Springs, GA, is because families have access to some of the best schools in Georgia. Having the confidence that their children will be well-educated in schools that offer cutting-edge technology and endless opportunities to pursue their passions is a common desire when parents are looking for a place to settle down. Sandy Springs delivers on all counts.
The town is served by
Fulton County Schools
, which are highly rated and known for providing an excellent educational experience. Some notable public schools include Woodland Elementary School, Ridgeview Charter Middle School, and North Springs High School. The city also offers excellent options for private schools, such as the Cumberland Academy of Georgia, The Epstein School, and Springmont School. Having the confidence that their children are receiving an excellent education is yet another reason the people love Sandy Springs.
Fabulous neighborhoods
One of the most loved aspects of Sandy Springs is the number of fabulous neighborhoods located throughout the town. The town offers a delightful mix of older and more modern communities.
In the downtown area, there are fabulous luxury condos and townhomes close to the excitement and activities in the heart of town. The surrounding suburban communities offer a wide variety of housing options. Some older neighborhoods feature beautiful mid-century architectural styles like Craftsman bungalows and ranch-style homes. The neighborhoods with older homes offer lovely mature vegetation and large well-manicured lots.
Grogan's Bluff
is one such community. Grogan's Bluff has an upscale vibe with rolling tree-lined streets, beautifully wooded landscapes, and access to the Chattahoochee River. Amenities include a pool, clubhouse, and tennis courts. In the northern parts of Sandy Springs are country clubs and exclusive communities with luxury mansions on sprawling estates.
Spalding Lake
is a gorgeous upscale neighborhood centered around tennis and swimming. The community offers its residents a beautiful community clubhouse, swimming pool, four tennis courts, and walking trails. The community has swim and tennis teams that cater to the active lifestyle of its residents. The incredible neighborhoods are another reason Sandy Springs homes for sale are highly sought-after.
Final thoughts
Sandy Springs is a town that is well loved by the people that call it home. The city is perfect for families, professionals, and retirees that enjoy peaceful surroundings and an active lifestyle with convenient access to Atlanta. Sandy Springs has a walkable and lively downtown area with fantastic shopping and dining options, plus beautiful spaces for outdoor events and festivals. Families can rest in the confidence that their children will receive an excellent education, with access to exceptional options for both public and private schools.
Finally, one of the most attractive aspects of living in Sandy Springs is its phenomenal neighborhoods. Whether you are looking for a luxurious modern condominium or an expansive estate, you'll find what you need when viewing homes for sale in Sandy Springs, GA.
If you are interested in Sandy Springs real estate, contact
Kelly Boudreau
with
Home Luxury Real Estate
. Kelly is an experienced and knowledgeable real estate agent that can provide expert assistance with finding your new luxury residence in Sandy Springs.
*Header photo courtesy of Shutterstock