Are you looking for your next home in Atlanta? Chastain Park luxury homes offer some of the most exclusive digs in the city. In addition to the natural beauty of the area, this neighborhood also has some world-class amenities you won't want to miss.
Where is Chastain Park?
Chastain Park is the premier park in Atlanta's exclusive Buckhead neighborhood and the city's third-largest park. Chastain Park real estate spreads around the park in every direction and is bordered by Mount Paran/Northside to the west, Tuxedo Park on the south, and Sandy Springs on the north.
What is the Real Estate Situation in Chastain Park?
Chastain Park has the most active new construction of any area in Buckhead, and you can choose from nearly any type of architecture you can imagine. Homes start in the low $400Ks and top off around $4.6 million, so there is something available for nearly every budget. Right now, the Chastain Park area is experiencing a
buyer's market
, so it's the perfect time to get a good deal on a luxury home in this exclusive neighborhood. The average home is selling for 3% under list price, and almost 31% of homes have had a price drop in the past year. If buying Chastain Park luxury homes is on your 2021 to-do list, now is the time to do it.
What are the Best Chastain Park Amenities?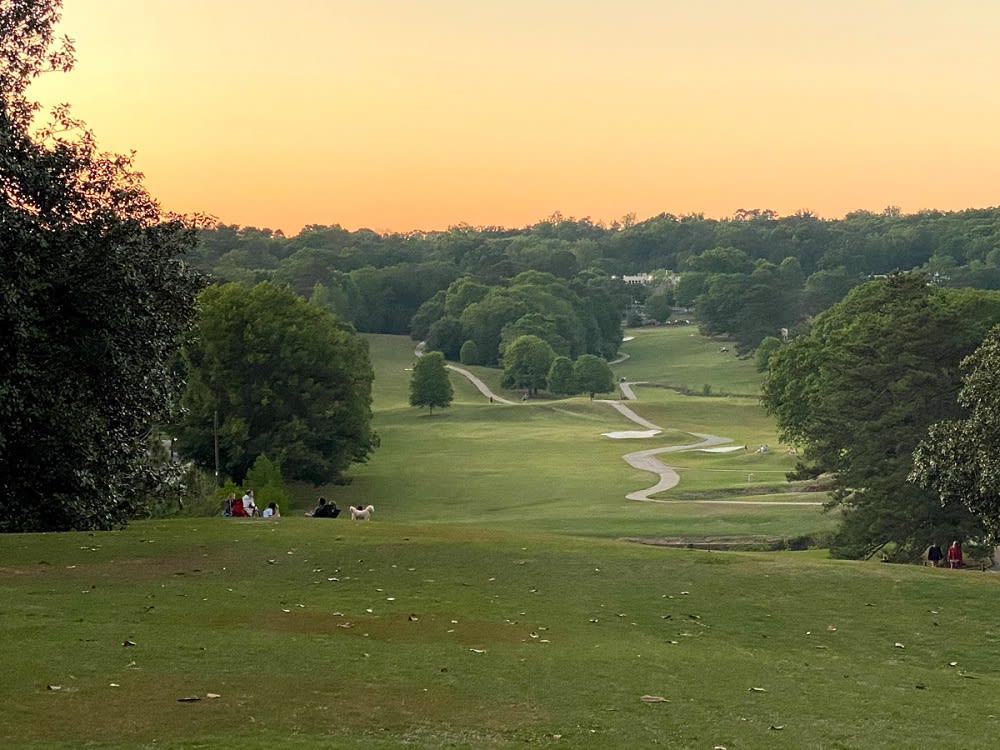 Those who live in Chastain Park luxury homes have access to world-class amenities that create a relaxed, vibrant lifestyle. They include:


Chastain Horse Park

. This 501c3 nonprofit offers horseback riding lessons for riders of all skill levels starting at six years of age. It also has three barns where up to 65 horses can be boarded, plus therapy programs and special events.

Chastain Park Athletic Club

. The Athletic Park has two walking trails, a playground, picnic spots, a year-round swim team, swimming lessons, and plenty of year-round events.

Amphitheater. Those who own Chastain Park real estate can listen to a wide selection of classical and contemporary musicians at the outdoor amphitheater.



Chastain Park Golf Course

. The 18-hole course is rated as one of Atlanta's best public golf courses and features iconic views of the Buckhead skyline. The course operates seven days a week from 6 am until dusk.

Tennis Center. Tennis pros as well as amateurs can perfect their serve and enjoy the game at the

Chastain Park Tennis Center

. With nine newly resurfaced, lighted courts, there is always room for a little practice. The center offers junior and adult programs as well as summer camps.

The Chastain Park restaurant. With its own restaurant on-site as well as popular eateries like Fellini's Pizza, Pig N Chik, and Landmark Diner, you won't even have to leave the neighborhood to get an excellent meal.



Johnny's Hideaway and Hal's. Want to end your day on the right note with a cold drink and lively company? These nightspots are the perfect place to unwind. If you want something a little livelier, head over to 10 Degrees South, a South African restaurant that always has a bar filled with music.



Security patrol. You'll always feel safe in your neighborhood with the Chastain Park Security Patrol that watches out for its residents day and night.
Events in Chastain Park
Everyone loves a good event — especially when it's right in your own backyard. Fortunately, Chastain Park has a variety of fun festivals, fundraisers, and concert series. They include the Buckhead Spring Arts & Craft Festival in May, Chastain Park Amphitheatre Live Nation Concert Series, the annual fundraiser for the Chastain Park Conservatory called Chastain Park Rocks, and the Chastain Park Arts Festival held in November.
Nearby Amenities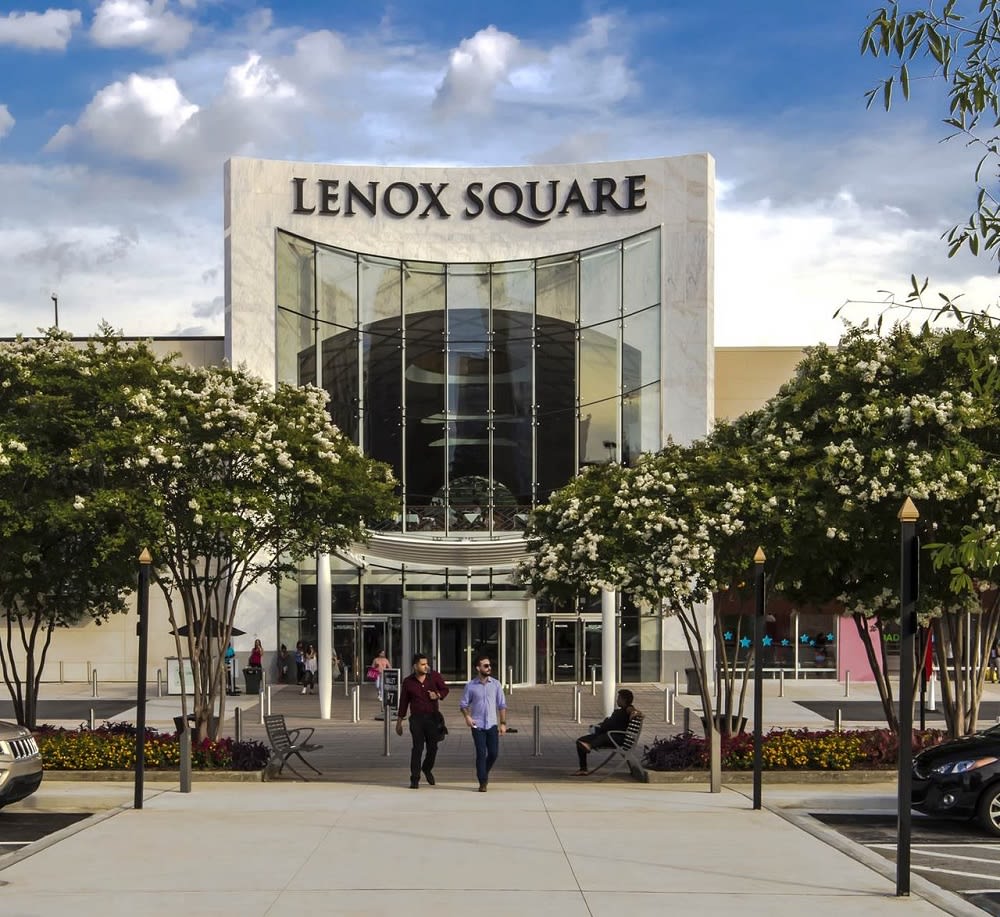 Want to venture away from the Chastain Park luxury homes and explore a little more of Buckhead? You'll be near the following amenities:


Lenox Square Mall

. Lenox Square Mall is famous for its valet service and frequent celebrity sightings. Make sure to check it out during December, when it's transformed into a holiday wonderland complete with rides for the kids and tons of decorations.

Park Bench Pub. Want to let loose for an evening and see a local band or dance to a DJ? Check out the Park Bench Pub. Located on Irby Avenue among other casual bars, this is the perfect place to enjoy a cold drink and meet up with some friends.



Atlanta History Center. Located in the heart of Buckhead, The Atlanta History Center has a variety of attractions, including the Margaret Mitchell House, the Smith Family Farm, and the Swan House. All-inclusive ticket packages are available for tours, making it a fun day-long family destination.



Buckhead Theatre

. Broadway plays, comics, concerts, plays, and more are available at the nearby Buckhead Theatre. Upgrade to seating in The Lounge for a luxury experience with velvet couches, a private bar, and an exclusive atmosphere.

The Regent Cocktail Club

. Step back in time to the elegant 1940s when you walk into The Regent Cocktail Club. Spend some time on the speakeasy rooftop bar, listen to live local music, and sip on a Manhattan or Negroni as you wind down from a busy day exploring beautiful Buckhead.

Alan Avery Art Company

. Opened in 1981 in downtown Atlanta and relocated to Buckhead ten years later, the Alan Avery Art Company is the oldest sustained art gallery in the city. It represents work from emerging, established, and mid-career artists like Jim Dine, Roy Lichtenstein, and Kara Walker. Exhibitions change regularly, so there's always something new to see at this exciting gallery.

Storico Fresco Alimentari e Ristorante. Want an authentic Italian experience complete with a mini Italian grocery store and pasta-making classes? This is your dream come true. Bring along some friends so you can share a sampling of pasta, and don't forget the wine!
Ready to explore Chastain Park real estate and decide if this neighborhood is a fit for your next home? Reach out to an
experienced agent like Kelly Boudreau
to learn more about all that Chastain Park has to offer and to find a home that fits your preferred lifestyle.