The last step in obtaining your dream home is to make sure the interior is decorated exactly the way you want. Finding a designer who is the perfect fit for your style can sometimes be a little daunting, but we've done the hard work for you. Here are some fantastic interior designers in Atlanta, Georgia, who will make your house look spectacular!
Pineapple House Interior Design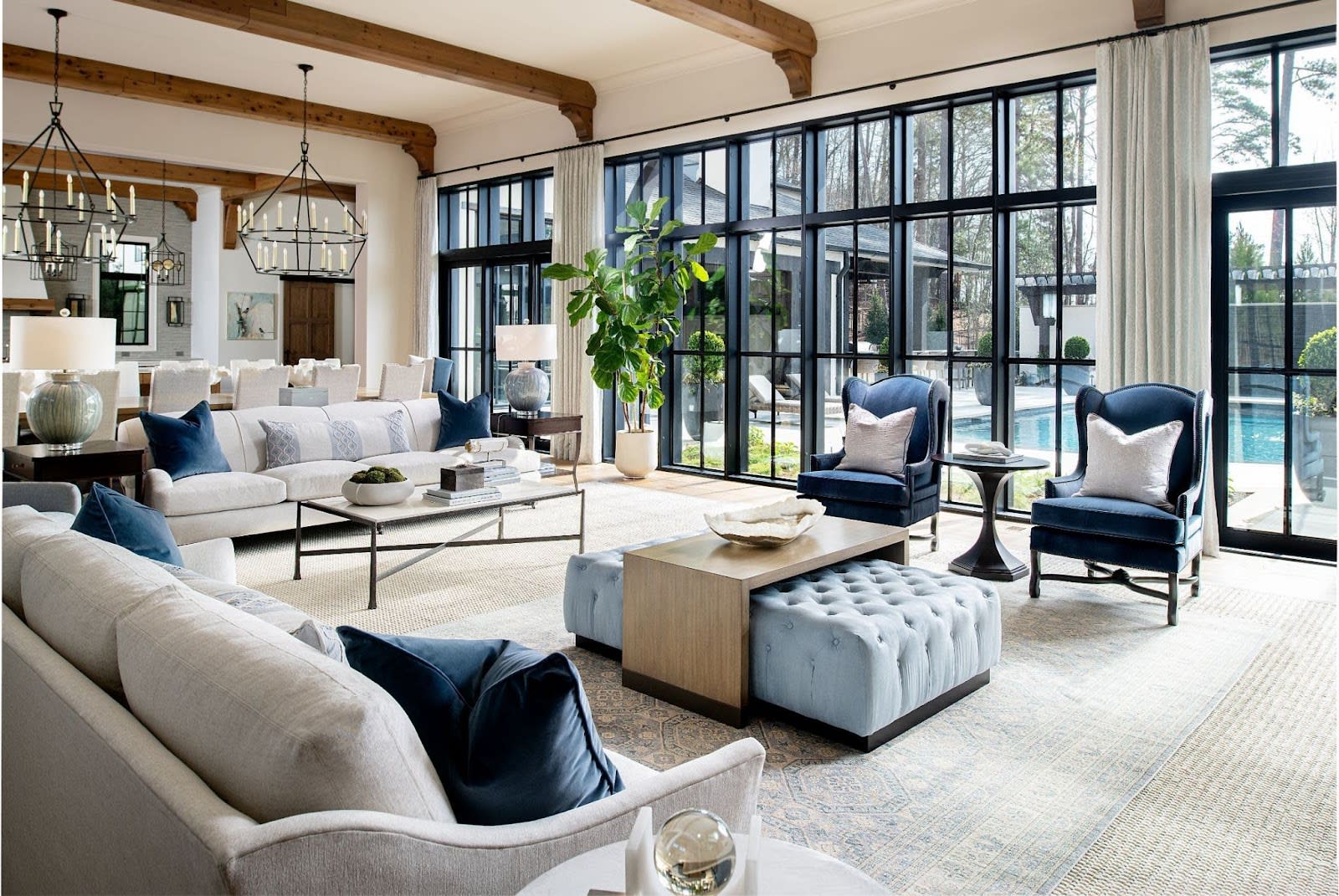 Courtesy of Pineapple House
Pineapple House
has been around for 40 years serving the best interior fashions for their clients. Owner Amber Gizzi and the rest of the team works with decorating, renovations, and even new construction in an effortless and uncomplicated way, leaving you with stunning results with absolutely no headache.
They offer a wide variety of custom treatments, including furniture, upholstered goods, window treatments, wall treatments, floor coverings, bedding, pillows, and cushions. This will leave you with not only a beautifully-designed home but one that is unique and specific to you and your personality.
With 54 ASID Design Excellence awards, 3 IIDA Best-of-the-Bests, 5-time "Best Of" winners on Houzz, and named BUILD's Most Innovative Designers in the USA, you know you are in great hands!
The Sisters and Company - Decorating Den Interiors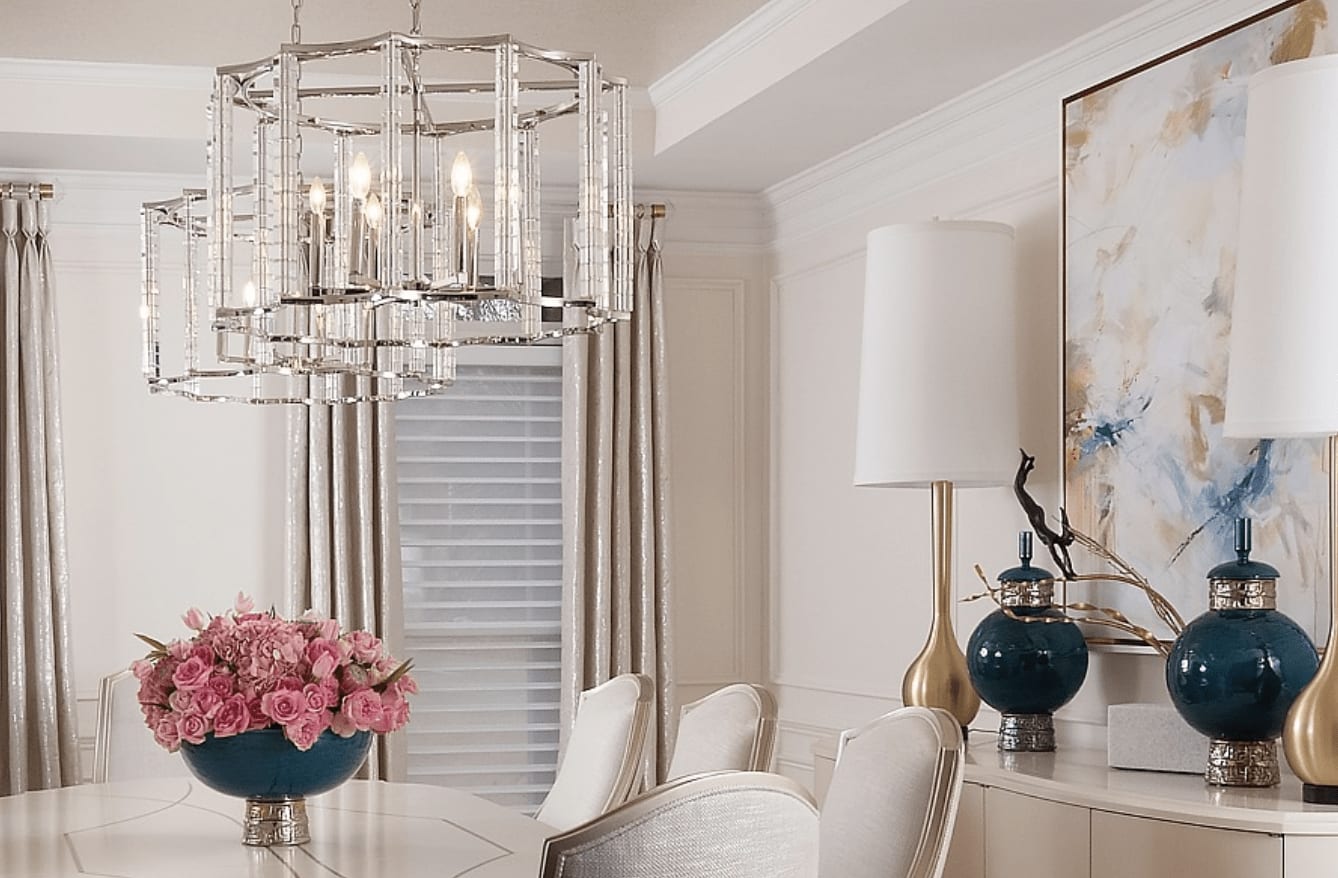 Courtesy of The Sisters and Company
First established in 1997,
The Sisters and Company
aims to provide you with a superb interior design full of style while still being functional and comfortable. They take extremely tender care to get to know you and your style during the consultation, discussing all aspects of the upcoming project. They will help you determine a budget and create a perfect plan without compromising your overall vision. You can decide to have them enhance a singular room or re-do the entire place to create a cohesive design throughout. '
Owners Barbara Elliott and Jennifer Ward-Woods offer interior design services, custom window treatments, bedding, and luxury furniture. They work with custom upholstery and drapery on top of working closely with American craftsmen to create unique and custom furniture. They also import furniture if you prefer. Your vision of your home will come to fruition no matter what you are looking for. Throughout the entire process, you will be kept in the know, making sure that every detail is to your liking.
Awarded Designer of the Year in both 2008 and 2016, they have also received over 40 international design awards and have been published in over 50 magazines. They have even made an appearance on the
Tamron Hall Show
!
Chosen Interiors
Owner and lead interior designer of
Chosen Interiors
, Mary Jo, was trained in the design arts field by top masters in both Europe and America. She was even consulted by Angie's list on popular design trends. This family-owned business has been working to create unique and beautiful interior designs since 1996. They have an extreme passion for what they do and make sure to fulfill their client's needs no matter what the vision.
They work with a variety of different styles, including contemporary, mid-century, modern, farmhouse, industrial, and more! They love creating the perfect design to compliment their client's lifestyle and will pay attention to every intricate detail to make sure that it comes out just right. They have custom flexible packages to make sure any budget can find something that they can work with. They also work alongside homes that are being remodeled as well as newly-built homes. Their primary focus is to make sure you can walk away with a turn-key home that won't need any more work for years to come.
With top-rated reviews on Angie's List, Google, Houzz, and Facebook, you will not have to worry about not loving your home and are sure to be left more than satisfied.
Century Park Interiors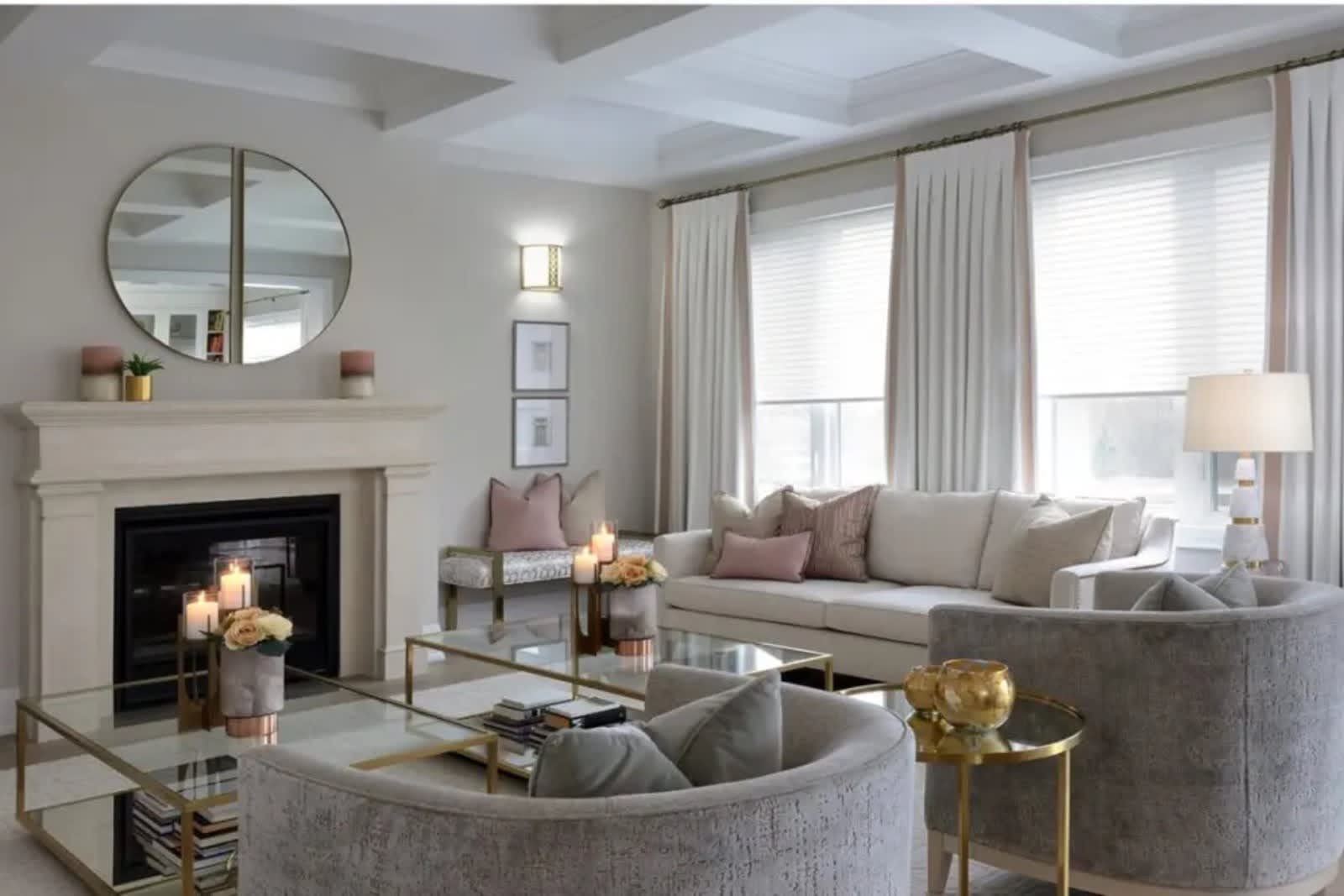 Courtesy of Century Park Interiors
Century
Park Interiors
lives by the simple motto of "zero stress, all smiles!" They describe themselves as a little bit sweet and a little bit spicy, a place where function and fun can come together in perfect harmony. They want to ensure that you are left with the unique and ideal space that pairs with your personality. With simple designs and an adaptable approach, you are left with a beautiful and elegantly-designed space that others will gape in awe of.
They use lighting materials and texture to maximize your experience and deliver on a high-end-looking space no matter what budget you are working with. There is no budget too small and every project is as important as the others. They offer various services from simple design to full-service and even holiday decorating. That is right: if decorating for the holidays is overwhelming and you don't have time to make your home look as spectacular as you know it can, do not worry. They will handle it for you. You can hire them to decorate residential, corporate, and even commercial spaces with their holiday packages that will fill the atmosphere with cheer and get you in the spirit of the season.
They were named Best of Houzz in 2020 and continue to create designs that will keep them on the top of the professional and personal lists for years to come. Century Park is definitely a unique company that offers you an experience of a lifetime.
Williamson Design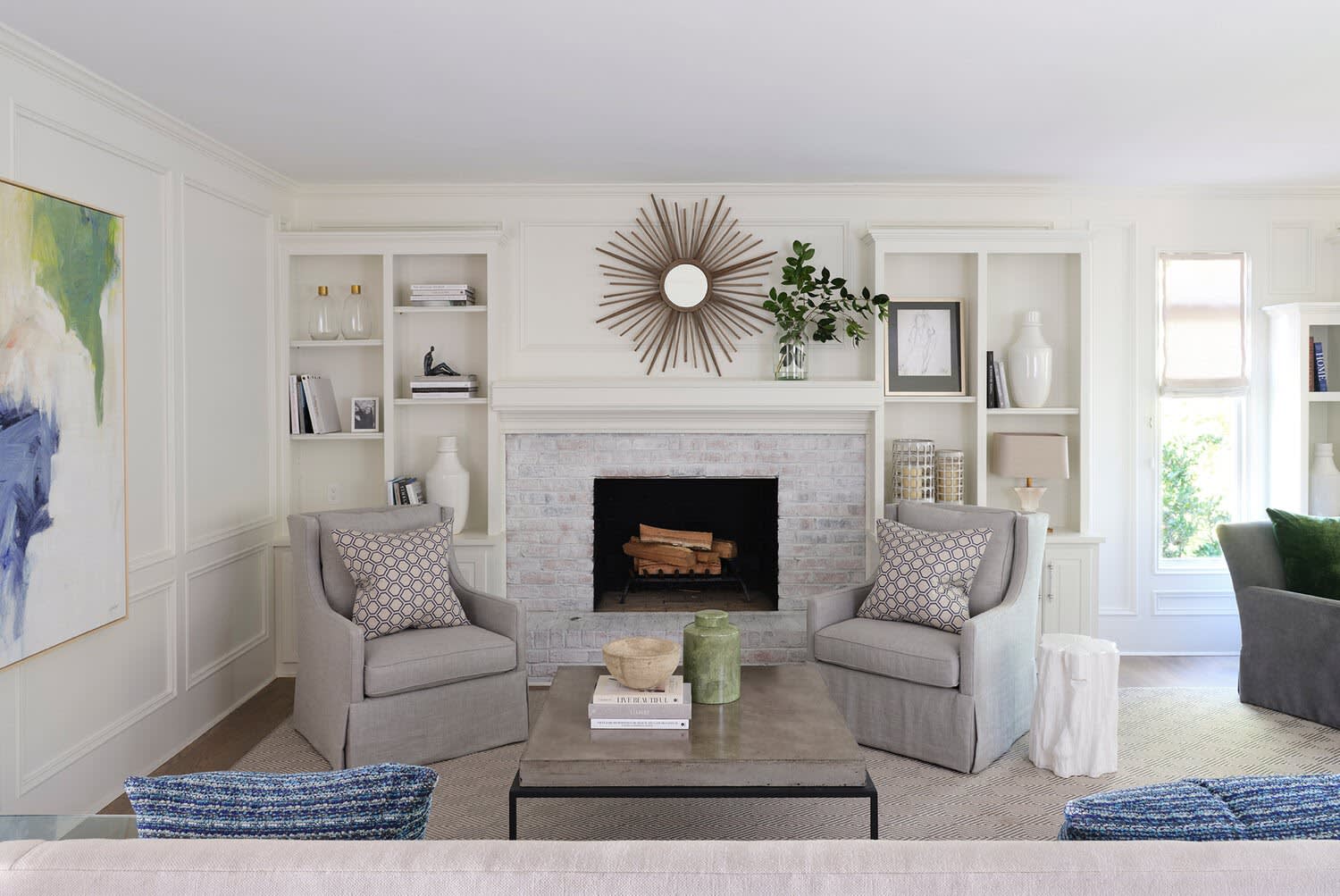 Courtesy of Williamson Design
Stephanie McLean Williamson and the entire design team at
Williamson Design
specialize in complete home renovations and residential design. They work from the ground up to make sure every detail of every space is perfectly incorporated into the design vision. The aim is to exceed the expectations of each client and leave them not only satisfied but feeling like they are at home in their uniquely designed space. No matter the budget, they can make a beautifully-designed space that is structured entirely on your personality and vision.
Their interiors are a fusion of modern and traditional styles that are clean and tasteful while also incorporating an element that is surprising and brings a wow factor. They have a personal approach, really listening and delving into each client's taste and finding what will make their home a place they want to be. Stephanie hopes that each client will leave with not only a space they love but with an enjoyable and friendly experience getting there.
If you're looking for a painless experience to get your space fit to your style, then Williamson Design is definitely a place to get you there.
AHT Interiors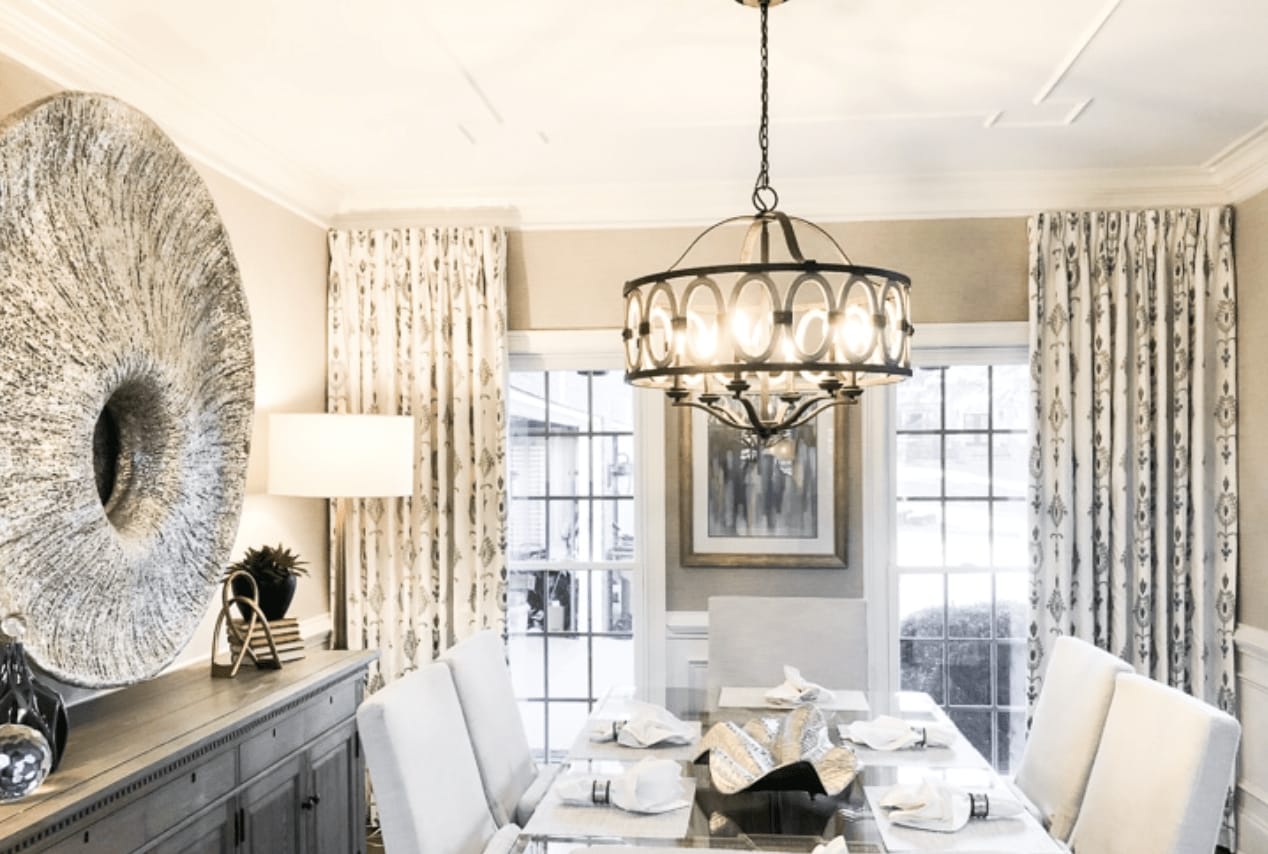 Courtesy of AHT Interiors
AHT Interiors
knows that their clients are busy and don't have the time to decorate their home exactly how they want it, and that is where AHT comes in. They aim to make the entire design process rewarding and painless, so you are left with a great space with no headache. They have a passion for leaving you with a design that you not only love but that also has an enjoyable impact on your life.
Owner Ann Crowley has been in the design field for over two decades and is determined to give her clients the perfect space for them financially, aesthetically, and functionally. She has such a passion for interior design that she not only does it for a living but she also contributes by sharing her expertise through blog and article posts. Ranging from topics such as style, budget, aesthetics, accessories, quality furniture, and more, Ann is helping you out in one way or another to find the vision that best suits you and your needs.
Their services range from full-service design, finish and material selection, staging homes for sale, and even consultations for those who want to attempt a DIY project. They also won 2021 Best of Houzz Service. Knowing that they have your best interests at heart, you cannot go wrong with hiring them for your next design project.
Fabdiggity
Fabdiggity
prides itself on its ability to listen to its client's needs, wants, and dreams and then apply their vision into their space seamlessly. They love giving their clients the unexpected through memory points, focal points, and atmosphere. Owner Sherri Lamar's passion is turning an ordinary room into an extraordinary one and being able to give her clients that "wow" moment upon the reveal. She focuses on bringing the client's vision to life with her experience, eclectic style, flexibility, honesty, and aesthetic. She has a sixth sense to understand her clients and to be able to know exactly what they want.
They offer a multitude of services, including model home merchandising, interior design, and staging for houses ready to sell. They also offer two options for virtual design to help you design your room yourself by giving you not only the inspiration but the tools and resources as well. You will work one-on-one to create a vision board and concept for your space and leave with the places to go to buy the furniture and decor and how to implement it flawlessly for a fraction of the cost. You will have all of your friends, family, and neighbors thinking you shelled out the big bucks and asking for the name of your person.
Their excellent testimonials paired with their five Best of Houzz wins make them a perfect choice for any project you have!
If you are interested in homes in the Atlanta area, contact Kelly Boudreau today to set up an appointment!